To contact Merle Builders directly please use the form to the right.
We Can Guide You Through The Home-building Process!
As one of Central New York's most experienced agents, we have knowledge to advise you on the details involved in residential home building.  From choosing plans, areas, financing and options, we can guide you towards a successful and smooth transition. We want your experience to be enjoyable with special memories.
Our Realtor's Contact Info:
(315) 671-3618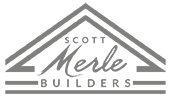 For over 50 years, Merle Builders has been the professional residential home builders of choice in Syracuse and Liverpool, NY.
Each of our custom homes is built around your needs and lifestyle, with every feature and amenity you need and want. Whether you are looking for your first home, a home that you can grow into with your family, your dream luxury home or all of the above, we can help you build it. You design your home from the ground up with the rooms, space, style, features, fixtures and everything else you desire, and we will draw it up and build it. Whether you have every detail in your mind or just a general picture of your home and the space you need, we will help you bring it all together. With meticulous care, in-depth new home construction knowledge and dynamic design, we bring a wide range of homes to life with excellent service. We are ready to serve you with any home build that you have in mind, and we are ready to rise to the challenge. Tell us about the home that you have in mind and we will get in touch with you right away to get started.
Give us your name and your email so we can get in touch with you directly, or your phone number if you would prefer that we call you. We are dedicated to customer service and complete satisfaction as a part of our excellent home building experience. We will not release your email, phone number or any other information to any third parties, whether you decide to work with us during your new home build or not. We pride ourselves on integrity as well as amazing results, and our exceptional customer service starts with the very first contact. If you would like to know more about our complete home build services, you have a specific question about our services or another inquiry, we are happy to help you. We take care of every aspect of your home build from the foundation to the floors, walls, siding, roofing, cabinetry, millwork and more—everything you need to move right in. With over 50 years of experience under our belts, we have the skills and knowledge to build almost everything, and we are happy to talk with you about the most complex and innovative new homes, as well as classic mainstays. No home is too simple or too complex, whether you are looking for a single story home in a rural area, a two-story suburban home, or a fantastic luxury home with lavish amenities in every room.
In the message section, let us know what we can do for you. Rest assured knowing that if you contact us, you'll speaking directly to the owner. If you are considering a custom home, tell us a bit about what you are considering and what your concerns are. Tell us about your schedule or your budget, and we can provide you with an initial quote and approximate timeline according to the space, design and amenities you request. With construction, exterior and interior design consultations, we will create a strategy to stay within a timeline and budget that works for you, so you can move into your new home with no surprises. From the moment your design is finished to the day we start building, all the way until the day we are finished, we will keep you informed on all of the progress we are making. Our experienced building manager, technicians, designers and office staff are all knowledgeable professionals ready to assist you with any questions or concerns you may have at any time during the build. Each one of us takes great pride in our work, and we work hard not only to make exceptional houses, but to make safe, comfortable, appealing spaces that our clients can call home.
There are virtually no limits to how you can create your home and we will help you at every step of the way. From building permits to septic systems, foundations, driveways, wiring, plumbing and even design components like kitchen cabinetry, baths, fixtures, millwork and much more, we take care of everything. When the job is done, you can be ready to move in right away. To see a sample of our work, take a look at the houses we have built in Timber Banks, Melia Park, Ashington and other communities. The gallery shows pictures of the homes' interiors and exteriors, with every detail completed. You can also see our fantastic homes up close at the Parade of Homes and see our craftsmanship first-hand. If you would like other designs and photos of our previous work to compare or to help in inspiring your custom home build, let us know and we will be happy to send you some more pictures. If you would like to learn about the vast selection of design options available, ask us about a specific room you are thinking about or certain materials.