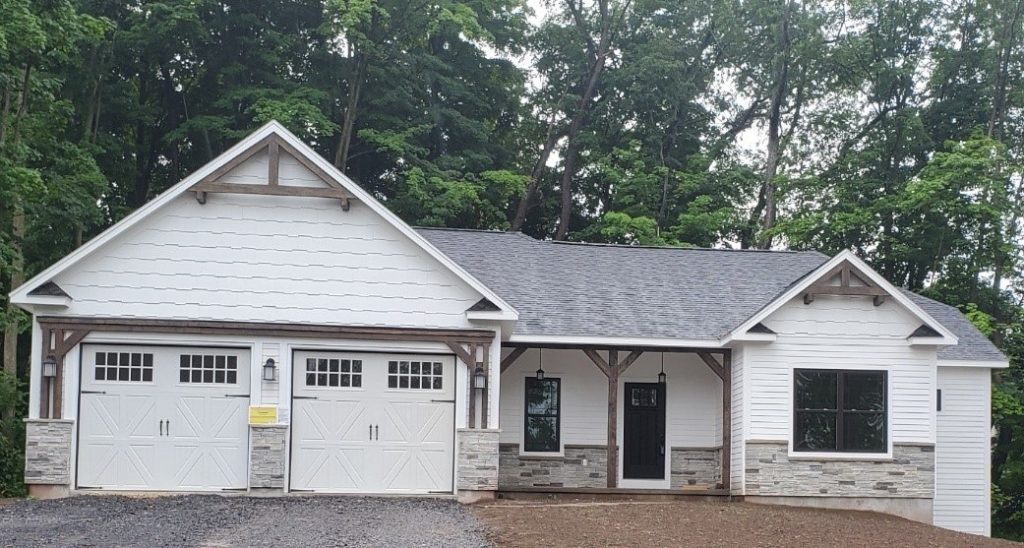 Surrounded by quiet woodlands on a private drive, Springwoods features 9 lots with brand new homes and empty properties available. Merle Builders has constructed state-of-the-art homes since 1962 and each new home we build continues to amaze. We can build your home from the ground up and give you every feature and amenity you always dreamed of, or you can take a tour of our exquisite model home at Springwoods. Our homes feature amazing, top-of-the-line materials such as granite countertops, hardwood flooring, energy efficient mechanics and exteriors and custom trim.
Located on the quiet cul-de-sac and sheltered by generous shade trees, Springwoods offers a warm and welcoming community environment as well as serenity and privacy. The natural surroundings give each home its own space and allow neighbors to visit without stepping on each other's toes.
Our Model Home in Springwoods is a 2500 square foot ranch home with 3 bedrooms, 2.5 baths, finished basement space and an open atrium space.
Estates at Three Rivers – LOT 9 STILL AVAILABLE FOR SALE
If you are interested in learning more about Merle Builder's homes in the Springwoods community, please contact us today. Click here to learn more about what makes Merle Builders the top Custom Home Builders in Syracuse, NY.