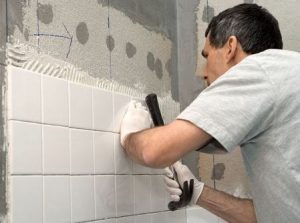 You use the bathrooms in your home numerous times throughout the course of a normal day. So if you really don't like one of the bathrooms and wish that you could change it, what are you waiting for? A bathroom remodel will make you fall in love with your bathroom space again and help it to live up to its full potential. Whether you want to make the bathroom bigger, make it more functional, or just bring it up to speed so that it doesn't look so outdated, there are so many benefits that come along with doing a bathroom remodel. Check out a few of those benefits below.
It will allow you to create a new layout.
If the current layout of your bathroom just doesn't work for you and your family, doing a bathroom remodel can solve this big problem. You can move your fixtures around, get rid of a large bathtub in favor of a more modern shower, and even create closet space that didn't exist before by coming up with a new design for your bathroom. The possibilities are endless when you start the remodeling process.
It will make the space more eco-friendly.
Unless you've updated your bathroom in recent years, there's a good chance that it has older fixtures in it as well as older lighting. There are many toilets, sinks, and shower heads on the market today that use substantially less water than older models. There are also many lighting options that can be used that won't eat up as much electricity as older lights. You will get the chance to make your entire bathroom more environmentally friendly during a remodel.
It will increase the value of your home.
Not all bathroom remodels will increase the value of your home. If you choose to put together a bathroom that's customized just to you, it might not make much of a difference. However, if you work with a builder who knows how to make the most of a remodel, they will be able to show you things that you can do to increase the value of your home while remodeling the bathroom. There are many steps you can take to get more bang for your buck.
Scott Merle Builders can assist you with your bathroom remodeling job and get it done right. To start designing the bathroom of your dreams, call us at 315-409-4124 today.