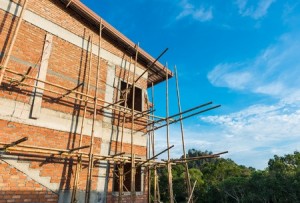 When you move, you're faced with numerous decisions.
Should I rebuild an older home or build new?
Luxury Townhouse Or Single Luxury Country-Style Home?
If you find yourself going back and forth with these questions, you aren't alone.
Here are the facts about townhomes and country homes to help you make your decision.
A Matter Of Preference
When it comes to a single Luxury country-style home that is all yours, you own everything from the building to the land.
You are also able to create some privacy for yourself, but that's at your discretion.
Along with that, you will be able to build your home any way you choose.
The catch is every repair or necessary maintenance falls solely on you.
But that's something that is universal, as any time you choose to build a new home, you will have freedom, but all responsibility falls on you.
In the case of a constructing a luxury townhome, things are a little more uniform.
It's quite possible that if you construct a townhome, that it will have to be built very close to all of the other townhomes if you live in a complex.
In addition to that, there more rules you will need to oblige to.
That's because the gated communities are typically run by a Homeowners Association.
They make every rule for the area including the colors of the home and what size your pet can be.
So if you want to build a new townhome, it might have to look in uniform just like everyone else's.
There're no real downsides to either, as building yourself a new home can be quite stress relieving from the opposite, which might be repairing an older home that is falling apart.
Merle Builders specializes in building custom luxury homes and townhomes.
We design and construct each house according to your lifestyle to give you the luxury home you have always dreamed of.
For more information on our services, please feel free to contact us today!