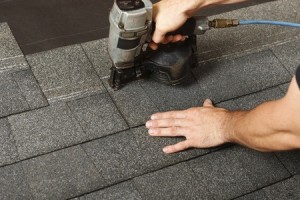 Any home improvement job brings on an instant headache and questions of "is it really worth all the time, stress and money?"
Depending on the project the answer could range but if you're looking into a new roof then the answer is most likely a "yes".
If your current roof is in rough shape the amount of potential damage from a leak is insurmountable. Leaks can lead to water damage, mold and mildew. The cost to repair and replace attic support beams, ceilings and drywall could easily become more expensive than if you had replaced the roof in the first place.
Value
Reportedly, a new roof can add between 15 and 40 percent to the value of your home which means a $100,000.00 home can easily become a $140,000.00 with a new and modern style roof. Depending on the style you chose for your new roof, from traditional to tin to solar, the more you will pay initially but the payout can be worth it in the long run.
Resale
When selling your home the roof situation can be a deal breaker if it is in need of repair or replacement especially if the buyer is looking to use a government-backed loans such as FHA and VA loans. Curb appeal is another advantage but advertising the energy efficient feature a new roof brings and you've got a winner.
At Merle Builders, located in Syracuse, NY, we use only top-quality roofing materials. Contact us today to learn about how we can help you accomplish giving you the roof you desire.