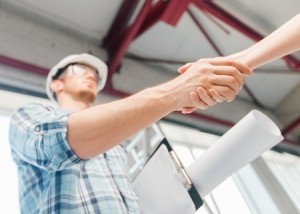 There are a lot of "Do It Yourselfers" out there who are up for taking on most projects with a do or die attitude, and then there are those of us who need some outside help when it comes to home renovation projects; big or small.
Unless you designed your home, there is always something about your house that you would like to change or add. Your project list could be endless, from replacing the tile in the bathroom to a complete kitchen overhaul. Before jumping in head first on a home renovation project, there are plenty of things to think about and plan for – from your budget to the level of difficulty.
Why Hire A Professional
Unless you are a contractor, there is a good chance you will need some professional advice at some point, plus there are a lot of questions you need to ask yourself if you plan to do any of the work on your own.
Motivation
How motivated are you to see the entire project through from start to finish without giving up?
Plenty of people start a project and then months, even years, later there is still some unfinished business. Are you going to look back later and think to yourself, if you just hired a professional this renovation would all the done and over with? Probably…
Budget
Labor costs are always a concern. We think that not only can we find a better deal on supplies and fixtures, but sometimes we watch a YouTube video and instantly think "Oh I can do that!" While that is the feeling at the start of the renovation process, there are plenty of times when you create more work and spend more money on unseen variables, putting your project cost up there with the amount you would have spent on a pro.
At Merle Builders, we treat your projects like our project with respect and dedication.
Contact us today and we will gladly answer any questions you may have and we will guide you through the process of designing a space that fits your lifestyle, choosing the materials and making sure the project stays on time and on budget.