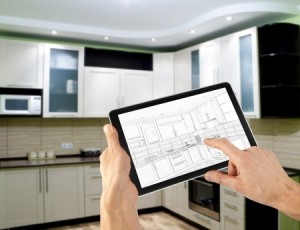 Renovating any part of your home can seem like an immense project to take on, especially if it is going to be expensive. However, patchwork for the most part has a time limit and letting something continue to deteriorate can lead to more issue with your home.
The truth is renovations will not only save you from a headache later on, but it will actually end up paying you back in a big way.
Don't Delay, Fix It Today!
Putting in a new garage door is a great way to add curb appeal to your home and the normal price for it very reasonable. Fixing your exterior siding is another great renovation as it will make your home a new, fresh look. It's such an awesome move as it will return about 87 percent back on the total project costs.
When it comes to the kitchen, you don't need to fix everything in it. Simple upgrades to counters, cabinets and appliances will give a lot back to you in terms of return on the investment. One over looked renovation is new windows for your home. Installing these will help lower your heating and cooling bills, which will in the end save you quite a bit of money.
Speaking of the weather, a backup generator is also a great addition to any home as its benefits will outweigh the money you spend to obtain it.
Merle Builders believes in investing in your home and will take on any renovation you decide you want for your home. We treat each project as if we were working on our own home to make sure you get the best product possible. For more on our services or to discuss a renovation project, contact us today!