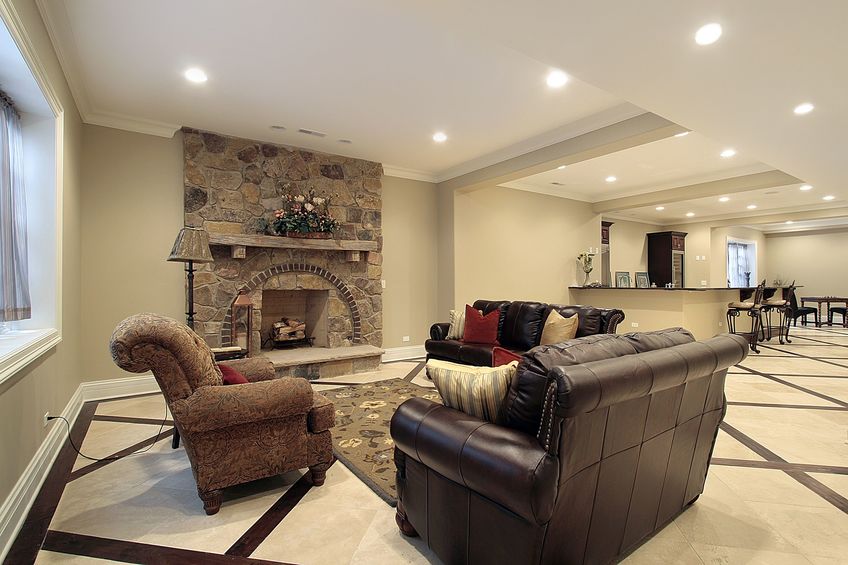 Are you currently utilizing your basement or is it just "there" and not really being used? Maybe it's time you have your basement professionally finished…
Increase Property Value
Basements can increase the value of your property if they're finished because they add value to the house. You can have a nice living space created in the basement, and it can be used for a variety of purposes.
More Versatile Space
Sometimes people get their basement finished because they need another bedroom or two. It's easier to finish the basement than it is to add on a whole other section of the house. Say you and your spouse have kids… and more kids… and you need bedrooms for them– why not use the basement? As long as the basement has two forms of egress (ways to get out safely in case of a fire), you should be good. Also, to be considered a bedroom, the room must have a closet.
In addition to bedrooms, people often want to add an additional bathroom, and they can have it in their basement! If you add a bedroom and a bathroom to your basement, these improvements significantly increase the value of your property, especially in a market where people are looking for several bedrooms and bathrooms in a house they buy. Plus, if there are zoning restrictions that don't allow you to make certain additions to your property, you can use your basement and still gain functional space.
A Place for Hosting
Finally, people like getting their basements finished to add space for out-of-town guests, as well as storage and/or recreation purposes. Maybe it becomes a place for kids to play and run around in, or where teens gather at a ping pong table or a pool table. Or it's where friends stay overnight when they come to visit…
Are you thinking of getting your basement finished? In the Syracuse area, have Scott Merle Builders do the job; call 315-409-4124 for more info.