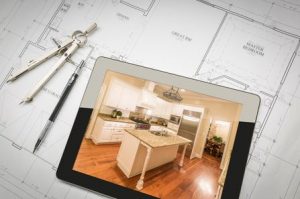 Are you planning on building a custom home for you and your family? If so, you'll want to work with a builder that is experienced when it comes to customizing homes. You'll also want to work with a builder that will utilize the best materials when putting your custom home together. However, maybe most importantly, you'll want to work with a builder that knows the value of flexibility. Here are a few reasons why you should try to work with a flexible builder.
You likely have a very clear vision of what you want your custom home to look like.
You've probably spent months, if not years, dreaming up the perfect custom home. Therefore, the last thing you want is a builder who is inflexible as far as making your dreams come true. Your builder should be capable of taking your dreams and turning them into a reality, rather than looking for shortcuts. A builder should help inject as much character and personality as you want into your home.
You might change your mind once your custom home starts coming together.
While you might think you know what you want your custom home to look like, there's always a chance you're going to change your mind during the process of building it. If you realize that you want to make changes, your builder needs to be flexible enough to make those changes for you on the fly. The last thing you want is for your builder to refuse to make a specific change and give you something other than what you actually want.
You won't always love specific aspects of your custom home once they're finished.
It's going to be impossible to change certain aspects of your home once they're finished. For example, a builder can't pick up your custom house and move it if you realize you don't like the positioning of it. However, if a smaller thing is bothering you, a builder should be prepared to work with you to make the necessary changes and make sure your home is at
Scott Merle Builders has been building custom homes for years now. We understand the importance of flexibility and work to be as flexible as we possibly can when customizing homes. It allows us to produce homes that are unique to our clients. Contact us at 315-409-4124 today to see how we can bring your custom home dreams to life.