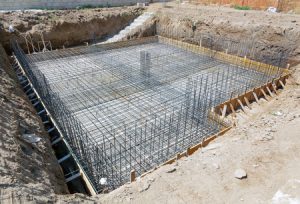 From the outside looking in, building a home might seem like a relatively simple and straightforward process. People pick a piece of property, design a home to put on it, and then build it. However, there's much more to it than that, which is why people really need to hire an experienced builder to get the job done. Here are the steps that must be taken to successfully build a new home from scratch.
A piece of property is purchased and prepared.
Before a home builder can start to put a home into place, a piece of property for it needs to be purchased. Additionally, that property needs to be prepared so that a builder can put a home down on it. The land will often need to be graded before a foundation can be put down for the home. This is arguably the most important part of the process since a strong foundation is a critical aspect of any home.
Plans for a home are fully developed and approved.
While a piece of property is being prepared for a new home, a builder will work with either a developer or the owner of the home that's being built to map out what it'll look like. An architect is usually brought in to take the ideas that a developer or homeowner has and bring them to life. Once plans are in place, a home builder will then need to get those plans approved by the city or town in which the home will be located.
The home is framed and then filled with everything it needs.
After the plans for a new home have been approved, a home builder can start framing the home. The frame of a home will give it its structure and allow everything else associated with it to fall into place. Following framing, a home builder will add other essentials like windows and doors, roofing, siding, electrical and plumbing systems, insulation, drywall, flooring, and trim.
The finishing touches are put on the home.
The new home that's being built will almost be finished at this point. But before a home builder turns over the keys for a home to a developer or homeowner, they'll have to add the finishing touches. This includes things like countertops, cabinets, lighting fixtures, and even paint on the walls. It'll make the home livable.
It's important to work with the right home builder when you're building a home. They'll make sure everything goes according to plan from start to finish. Scott Merle Builders is a company you can trust
for your home-building needs. Call us at 315-409-4124 today to see how we can assist you with custom home plans and designs.