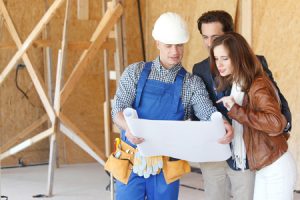 The best way to get the home of your dreams is by building it yourself. You can customize each and every aspect of a home when you build it from scratch. But before you start mapping out a custom home, you need to hire the right builder to help bring your ideas to life. Take a look at some tips for choosing the right builder for your new home below.
Research the options in your area.
You might be surprised by how many different home builders operate in your city or town. You likely have dozens and dozens of options to choose from. Start your search by putting together a list of home builders in your area and learning more about each of them. Read online reviews for the builders and try to speak with those who have worked with them in the past if you can.
Take a look at some of the work builders have done over the years.
Most good home builders have websites set up. They show off the work they've done over the years on these sites so that you can get a better idea of what they're capable of doing. Check out as many examples of past work as you can find for each builder you're considering. You can also reach out to the builders to speak more with them about specific projects they've done.
Make sure you don't have any issues communicating with a builder.
Once you've done your homework and found a builder with a style you like, get in touch with them and talk to them more about the home you want to build. While speaking with them, make sure you feel comfortable with how they communicate. If you hire them, you're going to spend a lot of time communicating back and forth with them. You want them to be someone that speaks clearly and puts your mind at ease when you express any concerns.
Scott Merle Builders would love to help you build your dream home. We would be more than happy to tell you all about the custom home plans and designs we can put together for you. Call us at 315-409-4124 today to find out more about our home building services.