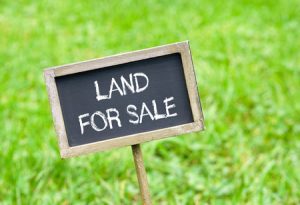 Do you have your sights set on buying land and building your dream home on it? Before you get too carried away with making plans for your new home build, you'll have to go through the process of finding land and putting in a successful offer for it. There are some things you should keep in mind when you're working your way through this. Learn more about them below.
Make sure you're able to build on land before buying it.
You might be surprised by how many people buy land without checking to see if there are any zoning issues with it. They purchase the land only to later realize that they're not allowed to build on it. This can force them to sell the land immediately and put their home-building plans on hold. Avoid this by making sure there aren't any zoning issues with a piece of land before agreeing to buy it.
Check to see if you'll be able to hook up utilities to a home built on land.
In addition to making sure you're able to build a home on a particular piece of property, you should also check to see if you'll be able to hook up utilities to a home once it's built on land. If you're planning on building on a remote parcel of land, you might not have easy access to electrical, gas, or plumbing. This is another thing you should inquire about prior to purchasing land.
Consider the cost associated with buying land and building on it.
You don't want to blow your entire budget on land and leave yourself with next to nothing to spend on your new home. Be patient when shopping around for land and look for land that won't cost much to acquire. It'll give you more freedom when you're designing your new home.
Scott Merle Builders specializes in helping people put together custom home plans and designs. We can build a home for you on any land you want and make the entire process of building a home less stressful on you. Call us at 315-409-4124 today to find out more about how we can assist you.