Is it better to remodel a home or buy a new one? This decision is a big one, for sure… and it can cause you a lot of headaches. You have to decide if where you currently live is a place where you want to stay, or if you'd prefer to be in a new location. You also have to take into account the size of your current home and figure out if you'd like something smaller or bigger. Then, of course, there's the time element– do you have several weeks or months to put up with remodeling projects or do you just want a new place that's "move-in ready?" 
The Time to Remodel…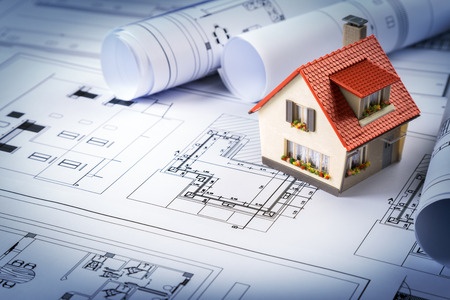 Remodeling a house is a good idea if you like where you live and just want to make some changes to improve the place you already have– freshening it up, and perhaps expanding a room or two. If you think about it, even if you were to buy a new house, you'd probably end up doing some remodeling there, since not everything is as you want it. So, remodeling an existing home is easier than buying new because then you don't have to move all your stuff to the new place and you don't have to literally adjust to a new location, which means different neighbors, restaurants, schools, etc. Meanwhile, "move-in ready" houses can be quite expensive. Are you ready to pay upwards of $300K for a new home? 
What are some key questions you can ask yourself? How about, "Is staying where I'm at important to me?" You should also ask, "Do I have the budget to make renovations to my current place or buy a new place all together?" Some other things to consider would be can you renovate your existing home without changing the floor plan and will remodeling projects increase the home's value? Finally, "What's my long-term plan for what I want out of a home?" Sometimes people know they want to move and start over, brand new, while other times they're perfectly happy staying put and just making some cosmetic/functional changes. Moving to a new place could affect your property taxes and your mortgage.
If you do consider moving to a new home, expect a long search to find/build a new home in a new location. This can be a stressful task. Yes, relocating means new beginnings, new surroundings, new people and new experiences. But it can also mean loneliness, buyer's remorse, and increased costs, including higher taxes. Then there's the issue of actually making the move to a new house– transporting all your stuff to the new place can be overwhelming. Are you ready to sort stuff? Will you throw away some things? Do you have the time and energy to do that sort of thing?
Even though the allure of a new house may seem magical to most people, there are also a lot of costs and headaches involved. That said, it's oftentimes easier to just decide to remodel the house where you currently reside. 
What are some of the main advantages of renovating a house? Well, it costs less because it's on a room-by-room basis. You don't generally remodel everything in a house. Instead, you pick and choose what rooms need updating, such as the bathrooms and kitchen. Also, when you choose to have some remodeling work done, you get to pick features and colors and things you want, such as the addition of a walk-in shower (to replace the bathtub you don't use or like) or the addition of an island in the kitchen so you'll have more counter and storage space to make the room more functional. Plus, there's the issue of time. You don't have to do everything all at once. You can choose to remodel one room this year, and another the next, etc. If you were to move to a new house, you'd be faced with the big task to fill all the rooms with your stuff in a very short time, and that can be exhausting. 
The Time to Build a New Home…
When would it make sense to buy a new place instead of remodel? Well, if your current house is literally crumbling and in near-shambles, it might be time to move. If you look around and think, "Every single thing in this house needs updating," then it's probably better to just buy or build a new place. Also, if you're the kind of person who absolutely hates a mess in your house and doesn't want to be bothered with construction workers in your house for several days, weeks or even months at a time, then consider a new house rather than remodeling. One more thing: if you've recently come into money and cost isn't an issue, then have your custom dream home built! 
Typically, most people choose to buy a new house when they've totally outgrown their smaller, older one. Say, for instance, you and your spouse have lived in a nice little "house for two" for a couple years. But then your first baby arrives, followed by one or two more a few years later. Soon you're noticing that your current home doesn't have the amount of bedrooms or play areas your kids want and need… so you start thinking, "Maybe we could have an addition put on to this house." For some people, with money, physical space (to build) and time on their side, this works well. For others, it's "Nope, we need a new, bigger house and we need it now!"
As you'd imagine, deciding whether or not to remodel versus move to a new house involves a lot of thinking and planning– it's not a simple decision to make.
Need some professional help weighing your options? Call Scott Merle Builders of Syracuse, NY. Scott Merle Builders does home renovations as well as new home constructions. The number to call is 315-409-4124.