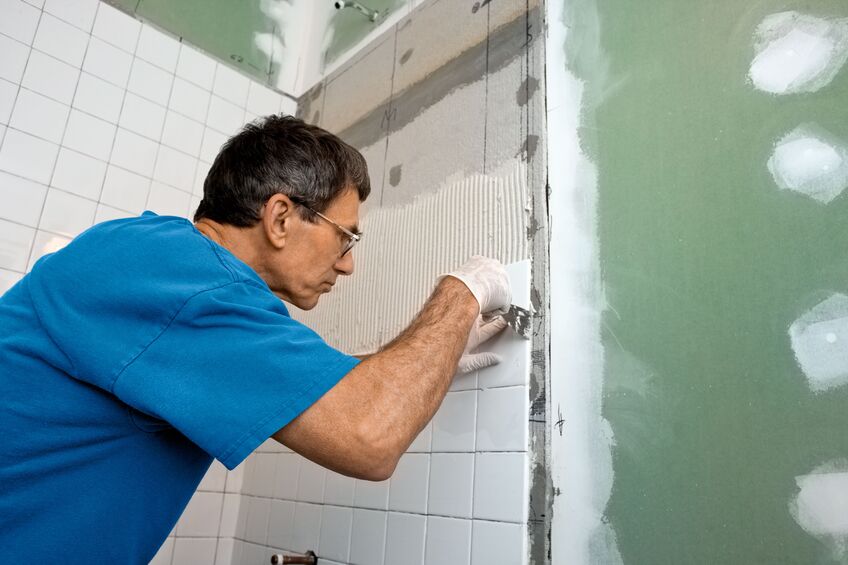 When you go into your bathroom, do you find yourself wishing it wasn't so outdated? Could you use more counter space? Or storage space in cabinets and such? Does the color scheme bother you?
Oftentimes, people move into a house and the bathroom looks the way the builder or original inhabitants wanted it to look. And most people just accept it, and go about living their lives, using the bathroom that someone else designed. However, the longer you live in a house, the more it becomes yours, and it makes sense to remodel the bathroom to better suit your particular taste(s) and need(s).
The Benefits of a Bathroom Remodel
What are some benefits of a bathroom remodel? Well, not only will it help increase your home's value (if you intend to sell sometime soon), but it also makes the bathroom more up-to-date, which should make you feel good. After all, this time around, you get to call the shots. You can pick out the new toilet. You can figure out if it's time to replace the bathtub with a convenient walk-in shower. And you can add some grab bars in key places since you're "not getting any younger." Meanwhile, you can upgrade the lighting, too. You'd be surprised at how many people have fairly dark bathrooms where it's hard to see their own reflection in the mirror. Brighten up the room!
You might have an old bathroom that's costing you too much money. Maybe it's time to replace leaky faucets and inefficient toilets that use too much water. Modern replacements can help save money on utility costs.
Is your current bathroom a cluttered mess? Make it a less stressful room by having it remodeled to better accommodate your towels, toiletries and medicines. The room can be reconfigured to maximize the space.
In Central New York and specifically the Syracuse area, Scott Merle Builders can remodel bathrooms. Please call 315-409-4124 for more info.