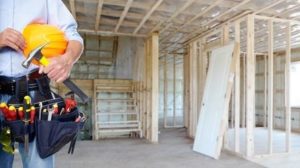 Hiring a home contractor to complete a project on your house can be stressful. There are so many different home contractors who would be more than happy to tackle a project for you, but which one will give you the best deal and make sure the job gets done right? Before you jump headfirst into the pool of home contractors in your area, you should spend some time thinking about who would be the best choice. Here are some tips that will make selecting a home contractor easier.
Ask your family, friends, and neighbors for recommendations.
One of the best ways to find a home contractor is by asking those you know for recommendations. If you know someone who has had work done on their home recently, ask them what their experience was like and if they would recommend their contractor to you. This will allow you to get a better sense of what a contractor is like before you bring them into your home for the first time.
Find reviews on potential candidates.
If you don't know anyone who can recommend home contractors to you, you can also scour the internet for home contractor reviews. This will take a little bit of effort on your part, but you should be able to find plenty of reviews from the last year or so. You can use these reviews to narrow down your search and to find candidates that you might not otherwise find.
Resist the urge to base your entire decision on price.
Price is obviously going to be a factor when it comes to picking out a home contractor. You want to hire a home contractor who fits into your budget. Nevertheless, you don't want to pick someone based solely on price, because that person could very well be the type of contractor who will cut corners and do a shoddy job. You want someone who will give you a fair price while also delivering quality work.
Are you looking for a home contractor in the Liverpool, NY area? Scott Merle Builders Inc. can help you with your home renovations and do it for an affordable price. Call us at 315-409-4124 today to speak with us about your next home project.