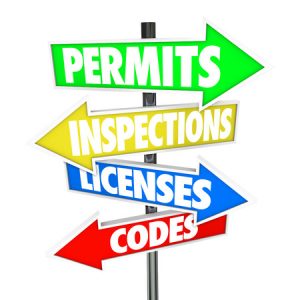 If you're planning on painting your kitchen, installing new flooring in it, or replacing a faucet, you probably won't have to worry too much about obtaining permits to do it. However, if you're going to be taking on a more extensive kitchen remodeling project, you will need to get your hands on the proper permits to avoid facing fines and other penalties in the future. There are some instances in which you could even need to redo work done to your kitchen if you don't get the right permits before remodeling it.
Permits You'll Need for a Full Kitchen Remodel
There are a couple of permits you might have to get during a kitchen remodeling job. The first kind of permit is called a trade-specific permit. It's the type of permit you'll need if you're going to be doing any electrical, plumbing, or mechanical work in your kitchen. If you're adding new electrical components to the space or moving your plumbing around, you'll need to apply for a trade-specific permit to do it. You can usually get this permit within a matter of just a few days without much of a fuss.
The other kind of permit is called a building permit, and it'll cover you in the event that you're going to be taking out or adding walls to your new kitchen. You'll typically need to provide your city or town with your kitchen remodeling plans before you're able to get this type of permit. You may also need to obtain both a trade-specific permit and a building permit if you're going to need to do electrical or plumbing work while putting up or tearing down walls.
As you might imagine, it can be a huge hassle to get permits prior to starting a kitchen remodel. Scott Merle Builders will make things easier on you by getting the right permits for any project you ask us to do. Whether you want us to remodel your kitchen or renovate another part of your home, we'll make sure we get the proper permits before we begin. Call us at 315-409-4124 today to find out more about our home remodeling and renovating services.