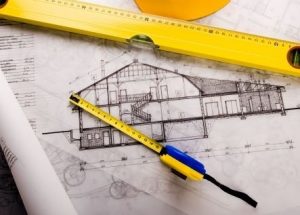 If you're looking to add a bedroom to your home, one of the most logical places to put it is over top of a garage. This will allow you to add square footage to your home while building up instead of out. However, you will need to keep a few things in mind before you add a bedroom over a garage space. Take a look at those things below.
Make sure your current garage can hold the weight of a bedroom.
Before you build a bedroom over a garage, you should bring an engineer in to see if your garage's existing frame will be able to support a bedroom being on top of it. There are some garages that aren't up for the task of supporting a bedroom. You may need to add a support beam to the top of a garage before a bedroom can be built.
Use fire-rated drywall on a garage's ceiling and walls before building a bedroom.
In the event of a fire, most garages would burn down quickly since they aren't always built using fire-rated drywall. If you're going to be putting a bedroom over your garage, you need to fix this by using 5/8-inch-thick fire-rated drywall on all your garage walls as well as your garage ceiling. This will ensure that your garage and new bedroom don't burn down quickly during a fire.
Figure out how to access the new bedroom over your garage.
To make your new bedroom functional, you may have to rethink the way the upper level of your home is laid out. As it stands now, a bedroom or bathroom might be located in the area where you'd need to place a door for the new bedroom. You should figure out the best way to give yourself access to your new bedroom without compromising the rest of your upstairs space.
If you want to add a bedroom over a garage, you should work with a trusted contractor who knows how to get the job done. Scott Merle Builders specializes in all types of home renovations and has experience with adding bedrooms over garages. Call us at 315-409-4124 today to see how we can help your new bedroom become a reality.