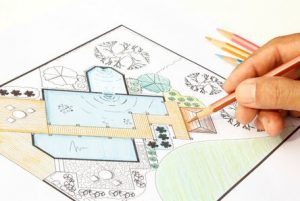 Are you thinking of ways to enhance the exterior of your property? If so, you may consider attaching a gazebo to your deck. Having a gazebo attached to the deck in your backyard will provide you and your guests with a covered place to sit. It'll also provide you with more space overall, which will mean that you can throw bigger dinners and parties. But before you attach a gazebo to your deck, you should consider a few things. Check them out below.
Do you have enough space to attach a gazebo to your deck?
The first thing you're going to want to think about before attaching a gazebo to your deck is whether you actually have enough room to do it. You don't want to try and stick a big gazebo into a small space since it'll look silly once it's done. You also don't want to build a gazebo if your deck isn't very large as is since it'll swallow your square footage right up. You need the room to attach a gazebo to a deck comfortably.
Is it going to be safe to attach a gazebo to your deck?
The next thing to consider when deciding if attaching a deck to your gazebo is a good idea is safety. You shouldn't try to attach a gazebo to your deck on your own if you're not familiar with deck building. You could end up overloading your deck and causing it to tip. You could also do other damage to it and make it unsafe for people to sit in the gazebo or on the deck. Safety should be a major concern for you.
Will the gazebo attached to your deck fit the style of your home?
The last thing you'll want to ponder when considering a gazebo for your deck is the style element. Is it going to look right in your backyard and fit your home's overall style? You don't want to have your gazebo sticking out like a sore thumb. Therefore, if you build it attached to your deck, it should match the deck and incorporate some small style touches and colors from your home into the mix.
Attaching a gazebo to your deck can be a bit of a challenge. Nevertheless, you can do it with the help of Scott Merle Builders. We can show you several options and help you pick out the right gazebo for your specific deck. Call us at 315-409-4124 today to get started.