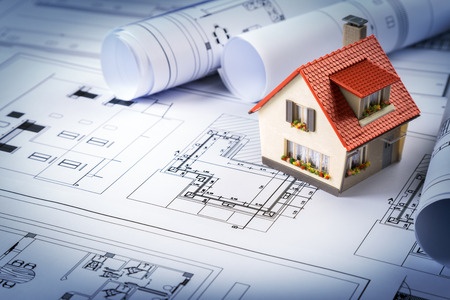 Do you want to improve the look of your current home or wish that it functioned better? If so, you might want to think about remodeling it. During a remodel, you can give your home a much-needed makeover and fall in love with it again. Or, if you don't want to go that route, you can also consider building a brand new home from scratch. It'll give you everything on your wish list and deliver the perfect home. So, which is the better option for you? Here are some things that'll help you decide.
Which is more affordable?
There are some people who would automatically assume that a home remodeling project would be way cheaper than a new build. However, that isn't always the case! If you think you'll need to do a major remodel to turn your home into what you want, it could end up costing you as much as it would to build a new home. It all depends on the current condition of your home, the ideas you have, and more. A contractor can talk to you about how much each of your two options could cost.
Which is more convenient?
A new home build will usually take longer to do than a remodel. Therefore, if you're looking for the quicker fix to your current problem, you might want to go with remodeling. However, you should remember that you're going to need to live in the middle of a construction zone while your remodel is going on. It could limit your lifestyle for a little bit, which is something you won't have to worry about when you're having a new home built elsewhere.
Which will give you what you want?
A home remodel and a new home build can both give you what you want. It really all comes down to how much you like the current location of your home. If you love the area and don't want to move somewhere else, a remodeling project might work best for you. But if you wouldn't mind moving or want to get out of the neighborhood you're in now, a new build might be your best bet. Either way, you can get the home you've always dreamed about.
Undoubtedly, there are pros and cons that come along with both home remodels and new home builds. Scott Merle Builders can help you with either option and make sure you love the end result. Call us at 315-409-4124 to set up a consultation.